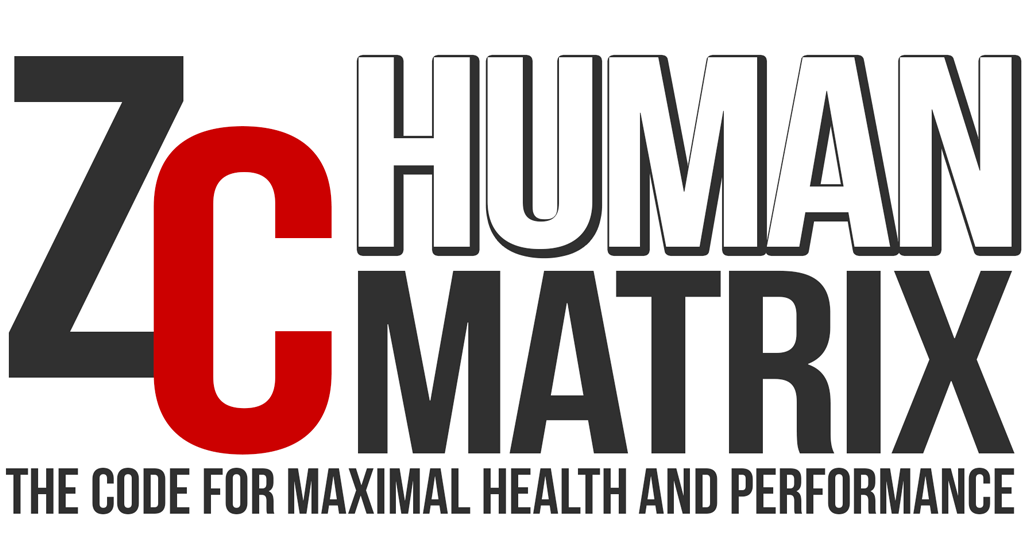 Do you…
Have patients who hurt multiple areas and are unsure where to start?
Have training clients who can't perform the exercises you want to despite extensive coaching?
Want to maximize your client's movement capabilities better than ever before?
Want to know why incorporating breathing into your skill set is exceedingly important?
Then welcome to Human Matrix: The Code for Maximizing Health and Performance. A course where you will develop a thorough understanding of how to systemically view movement, speed up your warmup time by choosing exercises that precisely attack movement limitations, and coach exercises to perfection to enhance your client and patient goals.
By entering the Matrix and affecting movement systemically, building up your client's movement repertoire from the ground up better than ever before.
Most continuing education courses out there focus either on teaching all theory and no practical application, or teach you a technique without a why or when.
Human Matrix is different, in the sense that we strive to give a perfect balance of theoretical understanding and practical application. You will leave with not only a better knowledge base, but as a better coach or practitioner.
You will change what you do on Monday! And if you don't believe me, believe the attendees!
What you'll learn when you Enter the Human Matrix
How to build a sound movement foundation to increase the exercise variations your clients and patients will be able to do.
How to assess your client's movement capabilities to make precise decisions for improving pain and movement quality.
How to normalize range of motion of the entire body to both reduce pain and improve how your clients move with fewer exercises than you have ever needed before.
How to effectively coach squatting, deadlifting, pushing, pulling, and more to build the fitness and resiliency of your clients.
Course Outline
Here is the schedule of this two day seminar:
Day 1
9:30-11:00am: Intro/Movement 101
10:45am-12:30pm: Compensatory Bias & Human Tubes
12:30pm-1:30pm: Lunch
1:30pm-3:00pm: The Stack
3:15pm-4:45pm: Pelvic Compensations
5-6:30pm: Upper Thorax Compensations
Day 2
9:00am-10:30am: Review & Advanced Interventions
10:45am-12:30pm: Power Establishment, Bases and Squat
12:30pm-1:30pm: Lunch
1:30pm-4:15pm: Hinge, Reach, Pull, and Single Leg
4:30pm-5:00pm: Program Design, Wrap Up and Questions
Course Sneak Preview
Below is a part of the section of this course called: Compensatory Pelvis Mechanics.
Below is part of the section called: Single Leg Exercises
Course Manual Sample
If you'd like to catch a little snippet of the course manual and learn more about normal respiratory mechanics, you can download that here.
CEUs
Our seminar does not offer official CEUs at this time. However, if you are an athletic trainer/ATC, there are provisions within your practice act that allow you to attain CEUs for this seminar. Read below, per Lori Brinkman.
The BOC Certification Maintenance requirements uses this statement:

"All CE programs/activities described for each category must be intended for an audience of credentialed healthcare and/or wellness providers (i.e., ATs, PTs, RNs, PAs, PTAs, MDs, DOs, CPTs) and the content must be at least entry level and pertain to the domains identified in the Practice Analysis, 7th Edition."

If audited, you'll need to provide verification of attendance that includes contact hours and a copy of the event program that includes a description and objectives.

This link is to the Certification Maintenance document on the BOC website – Catagory D is on page 13: http://bocatc.org/system/document_versions/versions/164/original/boc-certification-maintenance-requirements-20180914.pdf?1536935092
Want to attend?
| Event | Date | |
| --- | --- | --- |
| Human Matrix: Los Angeles | September 30, 2023 9:30 am | Sold Out |
| Human Matrix: Washington DC | | Register |
| Human Matrix: Chicago | | Sold Out |
| Human Matrix: Vancouver | November 18, 2023 9:30 am | Register |
| Human Matrix: Las Vegas | | Register |
| Human Matrix: Seattle 2024 | February 24, 2024 9:30 am | Register |
| Human Matrix: Philly | | Register |
| Human Matrix: Costa Rica | | Register |
| Human Matrix: Spain (España) | | Register |
Register early for your next seminar and get $100 off your ticket!
Want to host?
Shoot me an email below!
Cancellation Policy
Human Matrix fees are 100% refundable if canceled any time before 14 days prior to the live event. If canceled within 14 days, the fees are non-refundable, though they may be applied to future events or products.
In the unlikely event the seminar and/or host must cancel Human Matrix in its entirety, attendees may choose to receive a refund or receive a credit towards a future event.